top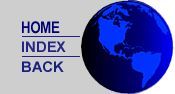 Genesis-VP Handheld Cordless
---
Decatur Genesis-VP
"In a Class By Itself"

Deluxe package price
$1475




---


Deluxe package includes..
Radar gun, stationary mode, MPH display, 2 port in car charger, 2 batteries, 2 test forks, manual, certification, fitted hard case & fastest target software

The most advanced hand held radar technology available today.
(Powered by Black & Decker Versa-PakTM rechargeable batteries)


Ultimate Value
Decatur's commitment to customer service begins during design. Market research indicated the need for a hand held radar of unparalleled convenience and performance. The Genesis-VP by Decatur delivers.
We top that with our industry leading service; 2-year warranty, 2-day factory turn around guarantee, and our Maintenance Plus plan. Add to that the trusted name of Black & Decker and you have unparalleled value. Features a tough ABS plastic handle and strong steel housing proven in thorough torture testing to give many years of faithful service.


Ultimate Convenience
Our newest hand held radar gun redefines cordless convenience. The VersaPak batteries are readily available off-the-shelf and re inexpensive due to their wide use. They easily and securely lock into the radar handle, and release quickly for exchange of a fresh set of batteries. With our standard package of 4 batteries, you never need to be without a fresh set. The user controls the features of the unit with the touch of a button : operational range, audio volume, squelch and back lighting. Other software options are available to meet individual expectations: automatic self-test, continuous transmit, and more. In upright usage, the GVP is safe from rain. The speaker hole is sealed with Gore Electronic Vent, the keypad by a formed in place gasket, and O-rings seal the microwave head and face plate, sealing the computer unit from intrusion of water.


Genesis-VP Cordless Price List / Features
Model Number
Model Type / Features
Price

GVP
Deluxe package with fitted hard case
fastest target software
$1475
Accessories / options
Price

Low speed software
$100
KPH software option
$50
Communication port and 20' cable
$100
Moulded holster
$100
Soft carrying case
$35
Pole mount bracket
$30
Tripod with mounting adapter
$70
---
Copyright 1999 Ingram technologies, LLC. - All Rights Reserved Worldwide
If you experience trouble, please contact. Webmaster@ingram-tech.com